Koykan has come up with a solution for your burger cravings
One of the healthy fast food restaurants in Zagreb, Koykan, has come up with an original concept for all food lovers – All You Can Eat Burger Club, Gastro.hr reports.
Burger Club is a 69-kuna deal which includes you eating as many mini burgers as you wish, homemade fries, American potato wedges and coleslaw, or a vegan version of the deal, which includes a falafel steak.
After three months of research, the Koykan team has come up with 10 mini burger combinations. There are three basic batches, and the rest is up to you to choose. Chef Gerard and manager Domagoj are there to offer some advice if you need and the meat used in the burgers is chicken and beef.
In addition to mini burgers that are part of All You Can Eat offer, the Burger Club also has XL Burgers, for the extra hungry, consisting of a 200 g hamburger steak.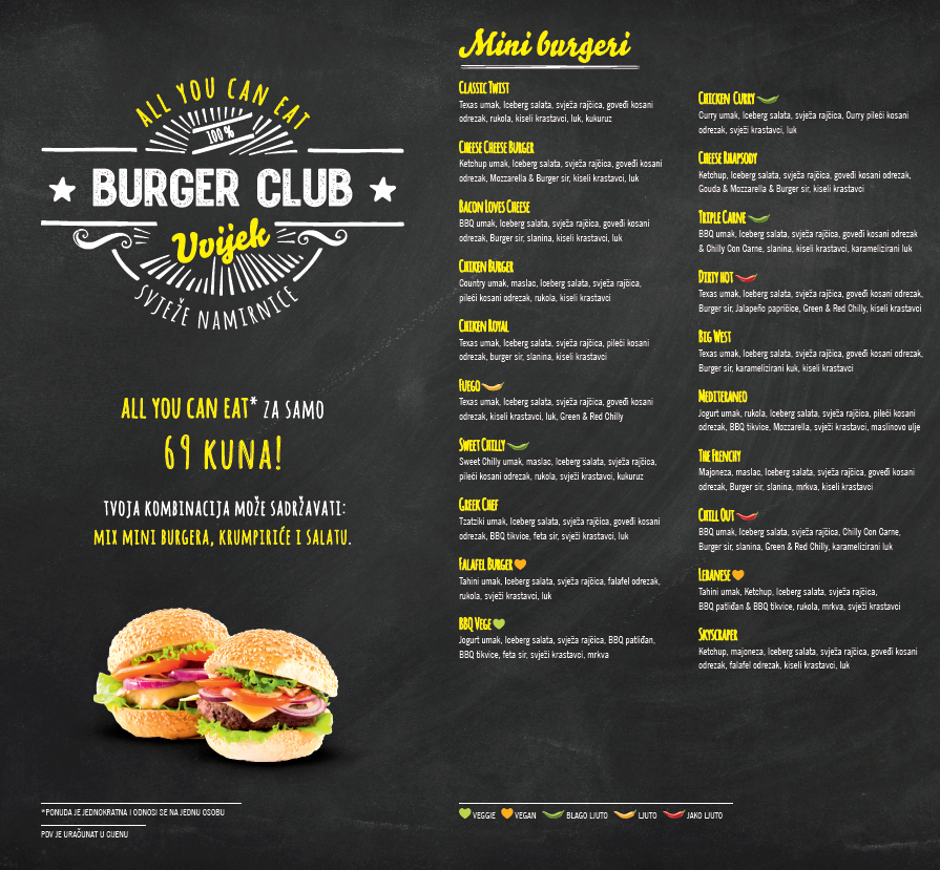 Koykan
"We're very proud of the fact that we make all our Gyro piadinas and burger buns ourselves, and there are no additives, preservatives, or artificial colouring. We only use 100 % fresh beef from the neck because it's the best type of meat for burgers," Koykan chefs said for Gastro.hr.
The Burger Club is currently available every day, 5 – 11 p.m. (from 10 a.m. on Saturdays and 1 p.m. on Sundays) at Taklčićeva 13.
Order a pint of Augustine rot Franziskaner and enjoy your delicious All You Can Eat meal!