According to Euronews, Zagreb is the sixth most bike-friendly capital in Europe
With 10.1% of bikes used in daily transport, Zagreb ranks 6th on the list of top bike-friendly European capitals, Euronews reported on July 5. Copenhagen and Amsterdam are the absolute winners, with 35% and 32%, respectively. 
The article states that many people own bikes, but not a lot use them as a means of transport, and the practice is uneven across Europe – one in three people from the Netherlands use their bikes to get to work, while countries like Portugal, Cyprus, or Malta haven't fully accepted it yet.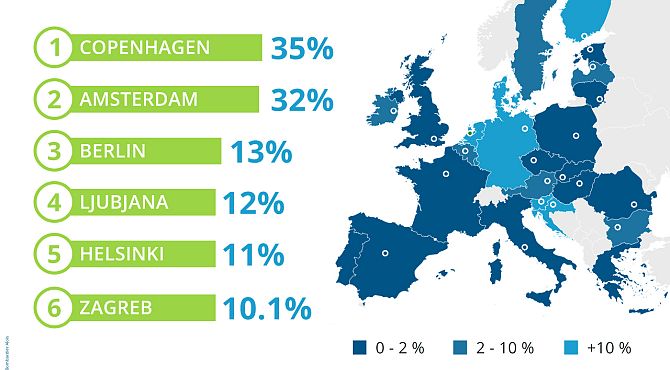 ECF
However, the situation seems to be improving – there are plans to build cycle superhighways in London, while the Netherlands is planning on building fast cycle lanes to make the commute easier.
The European Cyclists' Federation (ECF) has been working together with public authorities, business associations and NGO and they have developed the EU Cycling Strategy, the aim of which is increasing the share of cycling in transport from 8% to 12%.
When it comes to countries, however, our country is further down the list - at No. 16.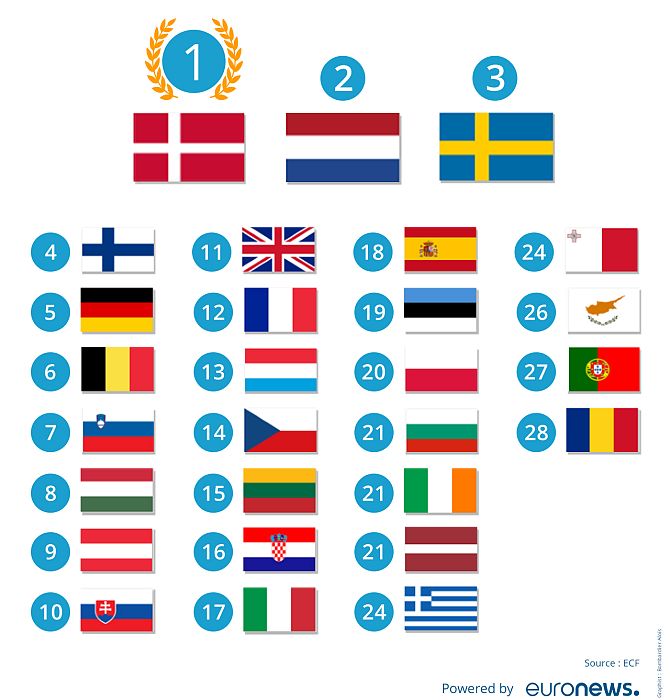 However, even though cycling seems to be becoming more popular, sometimes even fashionable, the sale of traditional bikes is stagnating, but, on the other hand, there has been a 20% increase in electric bike sales.
While we're proud that Zagreb ranked so high, there is definitely room for improvement when it comes to cycling infrastructure both in Zagreb and around the country.