I see London I see France....will we be seeing the Old Town from the Wheel of Dubrovnik soon?
Mayor Andro Vlahušič and the director of Dubrovnik Tourist Board Romana Vlašić met with the representative of SkyView Attractions Perry Oerlemans on May 19, 2016, Dubrovački dnevnik reports.
Oerlemans was in Dubrovnik to present the concept of panoramic wheels to major Vlahušić and Ms. Vlašić, similar ones that quickly became tourist attractions in Paris, London and Rotterdam. They discussed the possibility of building a similar project in Dubrovnik.
"Panoramic wheels are more than just a tourist attraction, they offer various additional business opportunities because they are a unique location for top level restaurants, shops, business meeting facilities and they create new jobs" Oerlemans stated.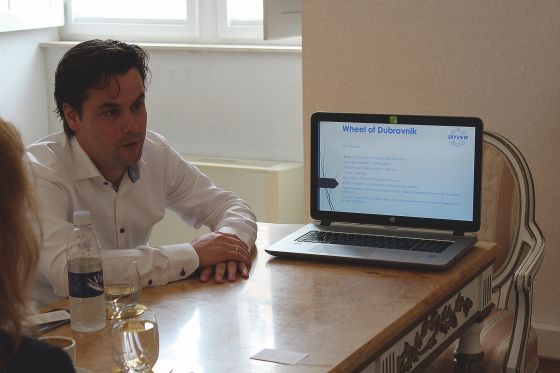 Major Vlahušić said that the project is certainly attractive and interesting but also added that construction of such a large-scale object has to comply with all physical planning requirements and needs all the necessary documentation and consent.
Since location is key when it comes to these sort of projects, during the meeting two locations in Dubrovnik were mentioned as ideal ones – Park Batala and the port in Gruž which, according to the design plans of the new terminal, will include some amusement facilities.