Your nature is stunning but administration is lousy is the usual comment.
Index.hr spoke to Sergio Serdarušić, owner of Eurovila real-estate agency on March 30, 2016, to discuss current real-estate trends in Croatia and whether there is interest from foreign investors for properties in the country.
According to Mr. Serdarušić, some micro-locations are still selling well and holding their price, especially in the centre of Zagreb and tourist hot-spots Split and Dubrovnik where there's even an increase of expressed interest: "When it comes to our coast, destinations such as Split, Hvar and Dubrovnik are attracting a lot of interest. Since all the best micro-locations in those destinations are already taken and laws have now been implemented that limit construction works in locations where building was previously possible, it is logical that prices are steady because there's no competition".
Mr Serdarušič just returned from MIPIM, largest real-estate expo in Europe which is held every year in Cannes. More than 89 countries were present along with 21 400 participants and 4770 investors and Croatia presented various projects and properties for the first time:
"Projects at this expo are measured in billions of euros, the whole world is present so this event represents a great potential and possibility to find an investor for large real estate and infrastructural projects. Croatia should take this expo very seriously and invest in project presentations. There is no crisis anymore on the global real-estate market, capital projects are being planned in some of the largest cities in the world. There's no more talk of recession, the market is improving and it is showing a positive trend".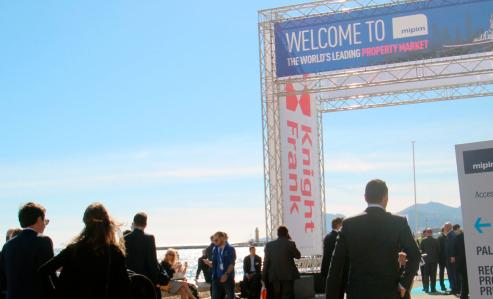 Croatia presented several interesting project including golf in Istria, residencies on Čiovo, land plots in Telaščica National Park, Gospić logistics park, Pula shopping centre, Istrian Spa… Mr Serdarušić had the opportunity to talk to foreign investors during the expo and project presentations to find out how they perceive our real estate market:
"Our biggest advantages mentioned by investors are beautiful nature, vicinity of large European centres and great connectivity, On the other hand, our shortcomings are legal insecurity, very slow judicial system, tax instability and of course very complicated administration"  Serdarušić states.
"Foreigners are very interested in properties along the coast, especially since interest rates for long-term deposits have gone down drastically. They can see we have some very good properties with a 12-14 year return on investment and a lot of German buyers can be seen in Istria lately. By buying a property and renting it during the season they can achieve a 5-6% annual return. When we entered the EU and because of the fall of the Ruble we have lost a lot of Russian clients that used to gravitate to our coast. Investors are very interested in our coast because of the growing tourism potential but they are still avoiding our market because of bureaucratic obstacles and very low capital security  but there are indications that the government will address these issues in the next few years, and honestly, it's about time" Serdarušić concluded.